Not registered? We recommend you to register! It's easy and free!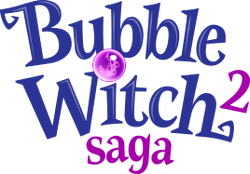 Description from the App Store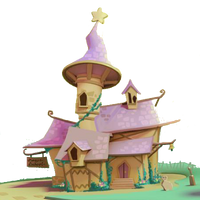 From the makers of Candy Crush Saga, Bubble Witch Saga & Farm Heroes Saga comes Bubble Witch 2 Saga!
---
Stella and her cats need your help to fend off the dark spirits that are plaguing their land. Travel the realm bursting as many bubbles as you can in this exciting adventure. Win levels and free Witch Country piece by piece. Take on this epic saga alone or play with friends to see who can get the highest score!
Features
The next exciting installment to the Bubble Witch franchise
New and improved game modes
Enchanting graphics that will leave you spellbound
Over 60 magical levels – more added every 2 weeks!
Easily sync the game between devices when connected to the Internet
Leaderboards to watch your friends and competitors!
Special boosters & bubbles to help you pass those tricky levels
Free & easy to play, challenging to master!
Available to play on mobile and tablet devices
Bubble Witch 2 Saga is completely free to play but some in-game items such as extra moves or lives will require payment. By downloading this game you are agreeing to our terms of service which can be found http://about.king.com/consumer-terms/terms
---
---
New episodes will be coming soon!
---

---
Disclaimer: Please note that the Bubble Witch Saga 2 Wiki is a fan-made project which runs independently from King. Any game issues, complaints or suggestions, which should be read by the developers should be sent to them on their Facebook page or their Support.


Other King.com Games
Active Saga games:

Active games:

Farm Adventure
Monster Fever

Retired games:

Bubble Saga
Hoop De Loop Saga

King Gold Games
Mahjong Saga
View this template
Pepper Panic + Saga

If you need any help, please feel free to contact us. Our Admin Team is here to help you anytime:

There are currently 1210 levels in the game spread over 62 episodes.
New episodes are added periodically, approximately every 2 weeks.
The Community Portal
Not sure where to start? The Community Portal is a great place to learn about the wiki. It contains information for newcomers and regular members alike:
Info on getting started and editing the wiki, with video demos.
How to customize your User page.
See what's missing on pages,stubs & missing content.
How to maintain pages and make sure they have a consistent look.
Reference materials on templates, categories and more.
Fan art, fan fiction, blogs and newsletter articles.
Talking with other members of the wiki in Forums and IRC channels.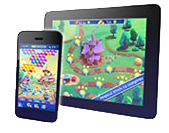 Tomorrow, Bubble Witch Saga 2 is turning 2 years old!! And the Wiki, which has been created back in…

Read more >

Which Bubble Witch Saga do you like most?
Which of the levels are you in now?

---
The magic editor of Bubble Witch Saga 2 Wiki
Write the name of the article and instantly you will edit
Warning: Use this tool correctly. Misusage could result in getting blocked!
Bubble Witch Saga 2 Wiki Search
Community content is available under
CC-BY-SA
unless otherwise noted.